In this release Firmex delivers more ways to validate group permissions and control group access. 
View As - By Group
The View As feature lets Administrators preview the data room as another user in the project, and with this release it now supports Groups. Use View As to assume the role of any group in your project any time you set permissions or change access rights.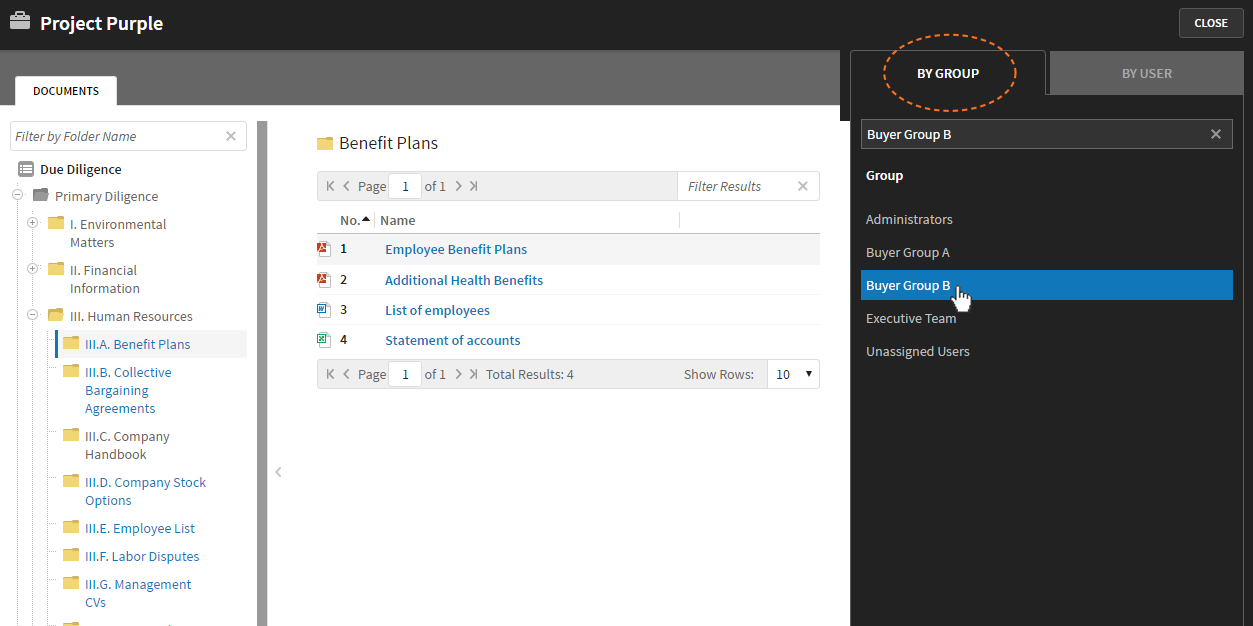 Changing group permissions? Use View As to double check your work!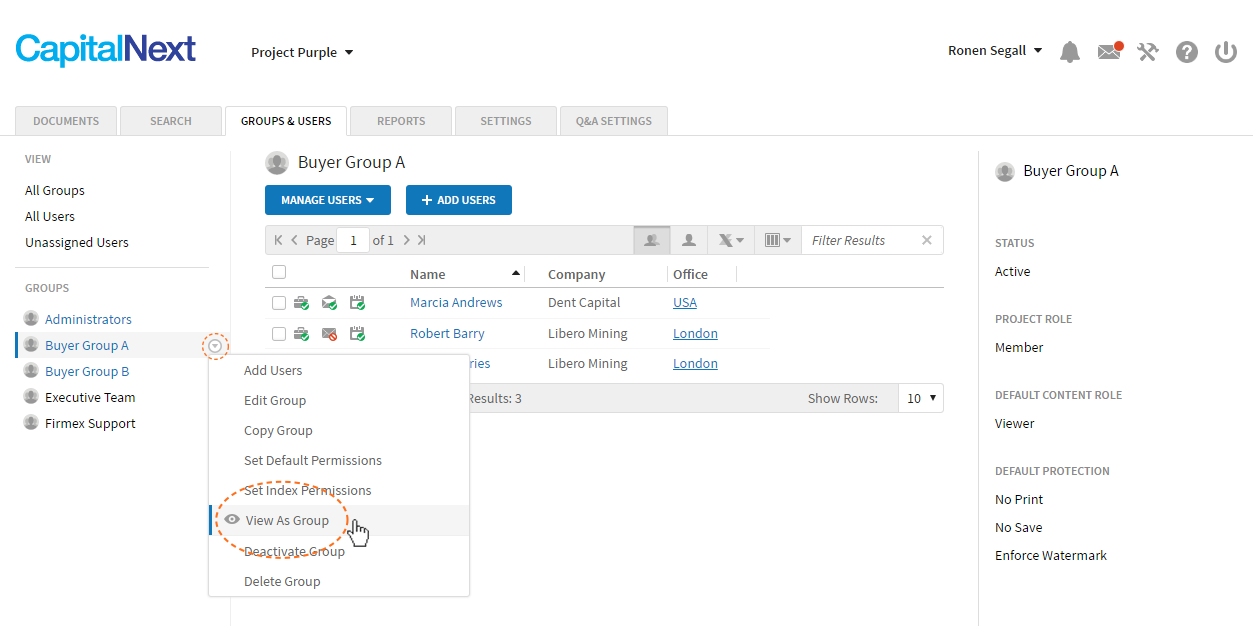 Group Status
When you need to change group access in a project - whether temporarily or permanently - you can now use Group Status to maintain control and save time.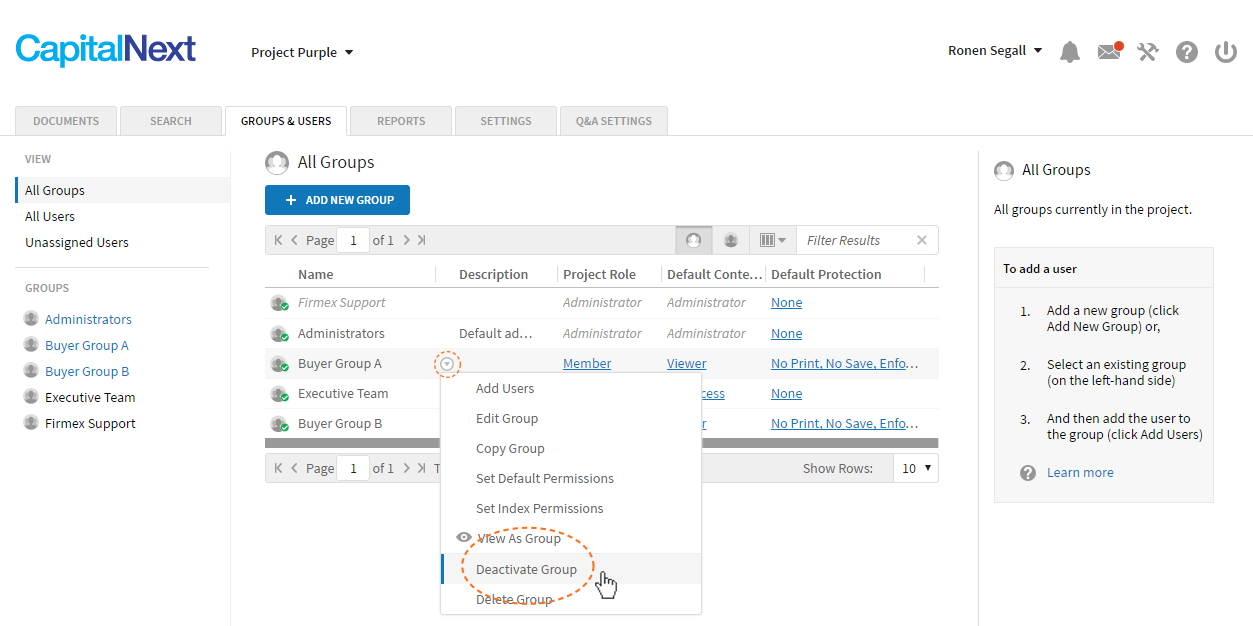 In this release you are able to deactivate a group to terminate its access. While a group is deactivated you are able to change its permissions - at the group level or user level - while blocking members of the group from accessing the project. 
Learn more about Group Status.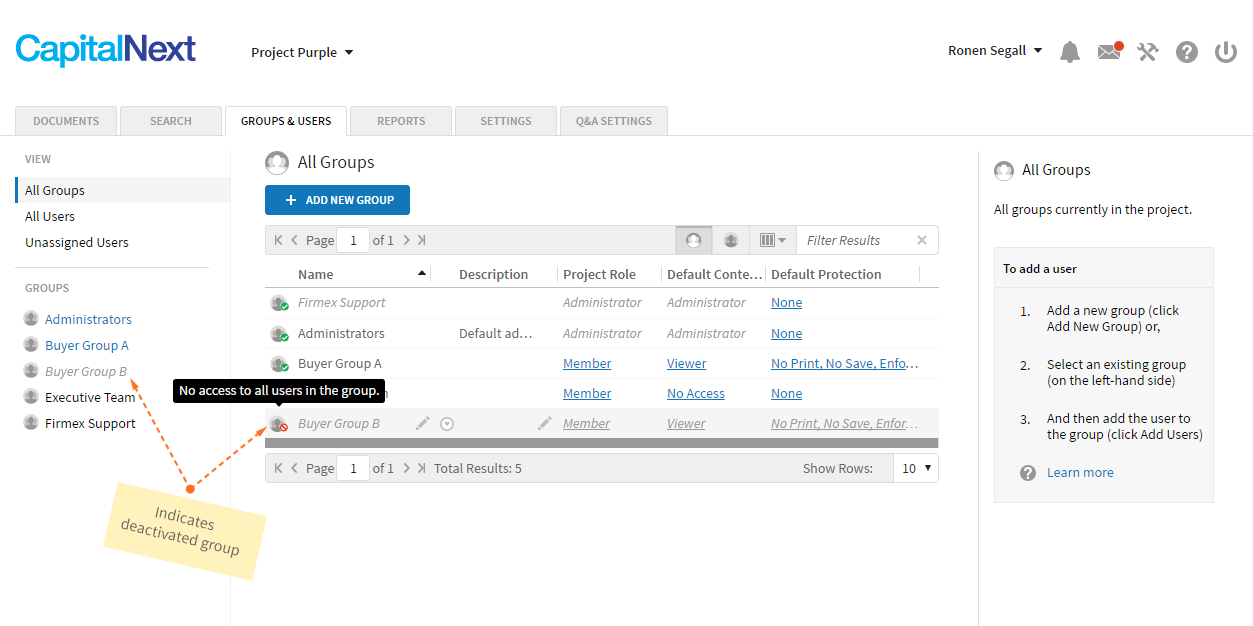 Java Support in Mozilla Firefox
Firefox users will notice a message regarding Java when logging into Firmex. Java-based bulk upload and download functions using the Firefox browser will soon be unavailable. As an alternate, please download the Document Exchange for Desktop to bulk upload or download documents in Firmex.