View As is a simple way to verify which folders and documents a group or user can and can't access. View As allows Project Managers and Administrators to assume the role of another user.

Project Administrators and Managers can access View As within a project in two ways: Using the Tools icon and from the Groups & Users Tab.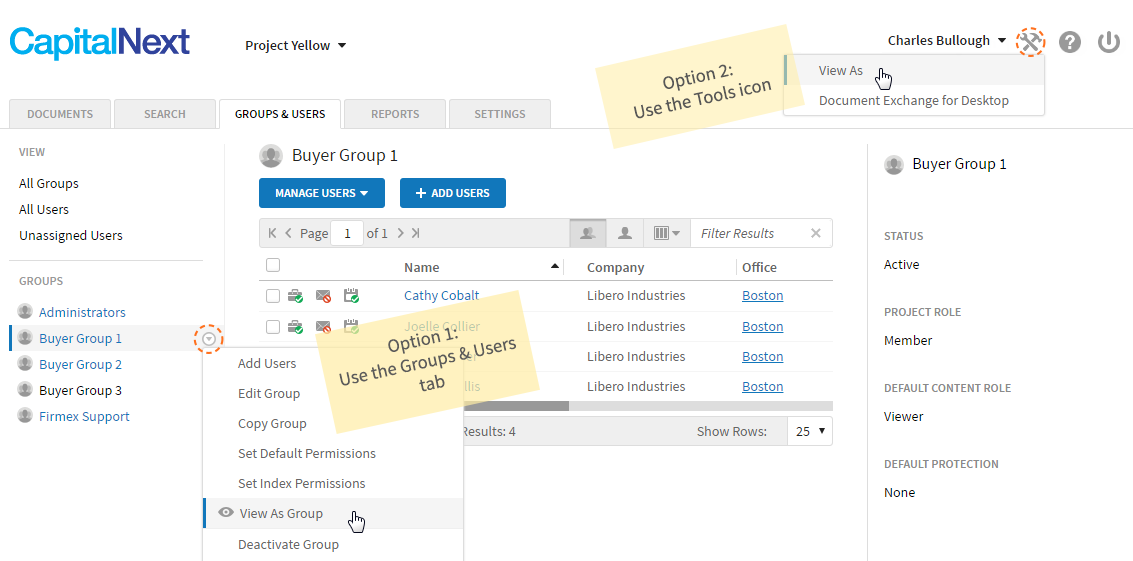 Once in View As, select a group from the right-hand side to examine the group's "view" of the project's folders and documents. If you'd like to verify permissions on an individual user, you can toggle the By User tab at the top right of the screen.
You can also select "Include items hidden to user", giving you a look at data that is hidden from the group or user. Hidden items are shown in grey. Folders and documents that have been set to Offline or have the No Access rule applied to the user will be included in this view.
Project Managers or Administrators using View As are not shown documents or folders hidden from them.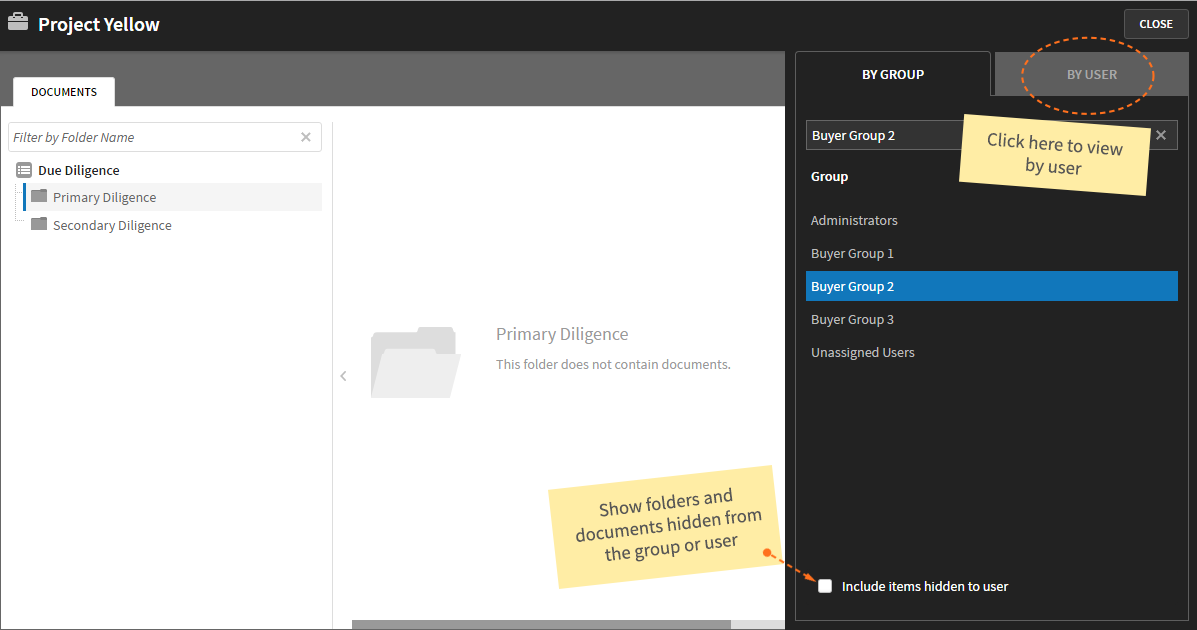 Permission cannot be changed from within View As. Use the Set Default Permissions window to adjust a group's permissions.
Related Resources
Support