Symptom
When I click the Set or Reset Password button in the email, it says the link has expired.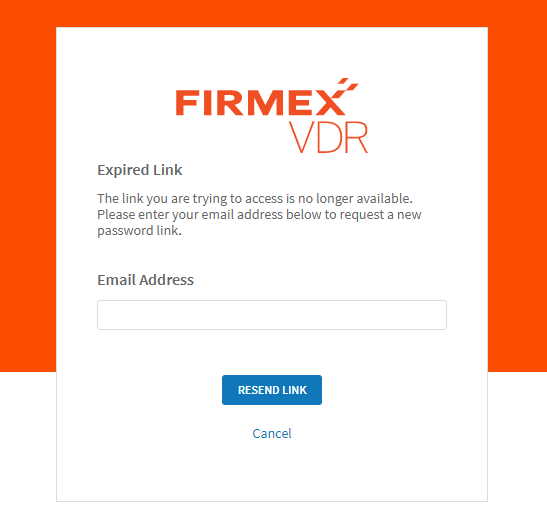 Cause
1. The link has expired. A data room invitation link is valid for 7 days, while a password reset link is valid for 1 hour
2. Your email is using a protection service, such as Mimecast or McAfee, which can expire the link as soon as it is activated
Solution
Solution 1. Request a new link by going to the login page and clicking Reset/Forgot Password
Solution 2. Copy and paste the link text (found in email) into your browser. Instead of right-clicking > Copy, it is recommended to highlight the link > Copy.
If you're still having trouble, please contact Firmex Support.