Symptom
When I click the Set or Reset Password button in the email, it says the link has expired.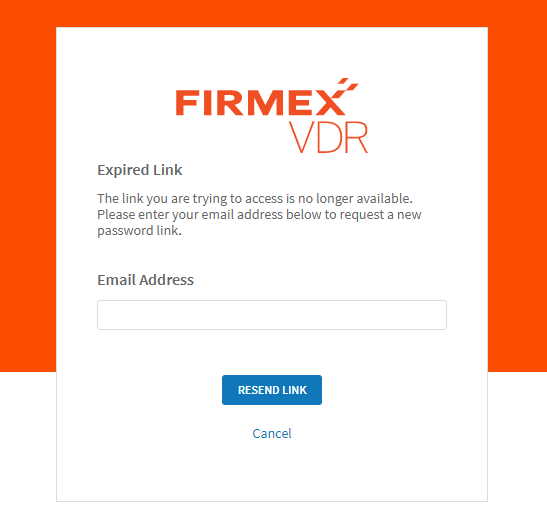 Cause
1. The link has expired. A data room invitation link is valid for 7 days, while a password reset link is valid for 1 hour
2. Your email is using a protection service, such as Mimecast or McAfee, which can expire the link upon delivery
Solution
Solution 1. Request a new link by going to the login page and clicking Reset/Forgot Password
Solution 2. To ensure that you're able to receive valid links, have your IT reach out to the email protection service to whitelist Firmex.
If the above is expected to take a while and you need immediate access, please contact Firmex Support (call +1.888.688.4042 x11 or email support@firmex.com) and we'll send you a valid password reset link for you to copy into your browser.