Overview
In the article below you will learn some of the common uses for Status, Tags, and Comments in Firmex. All metadata is located on the right hand side of your screen in what is called the Info Pane, when a folder or document is selected.
Status
Statuses are colour-coded labels that can be applied to both documents and folders. They are displayed beside documents in the data room or in the Info Pane for folders. Statuses can be useful to indicate where a document is in its revision stage, or to draw attention to a document or folder.
There are default statuses but you can customize them to suit the needs of your project in the Settings tab under Terminology.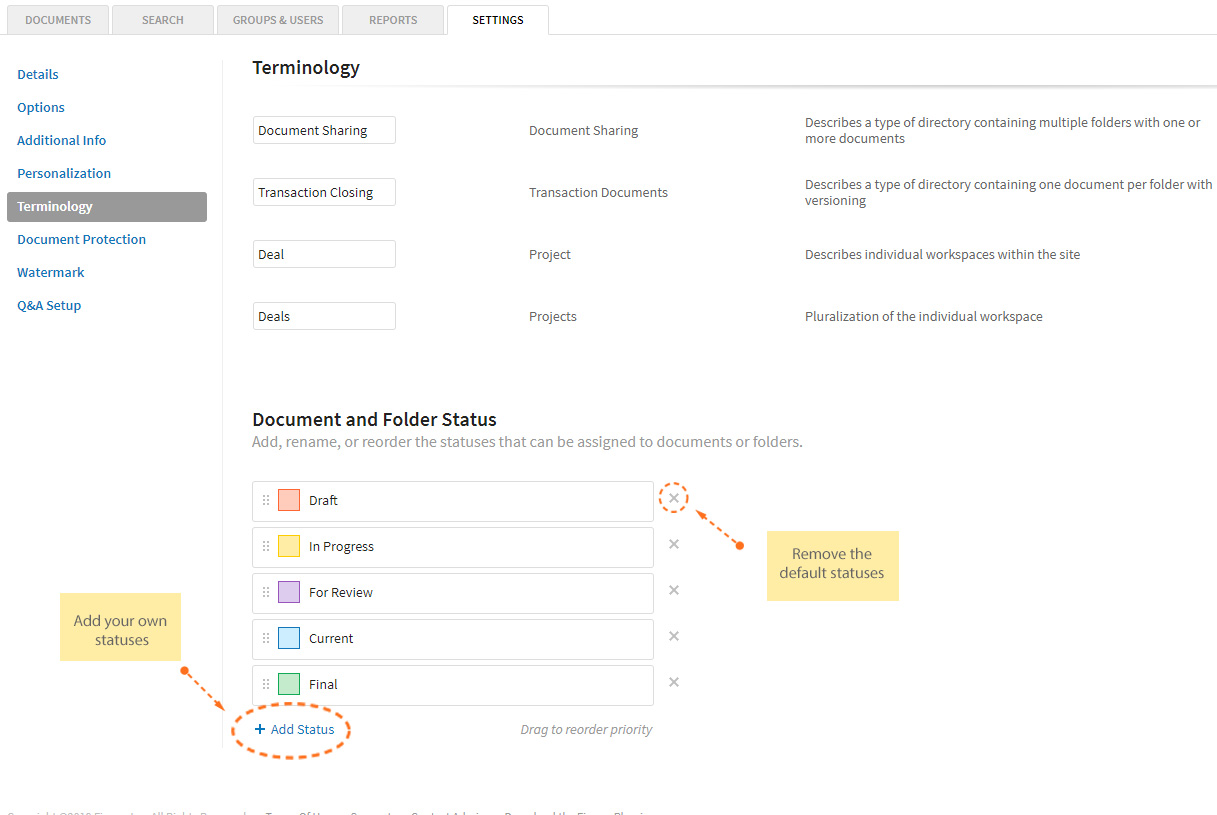 Tags
Tags are designed to assist with efficiently navigating your Firmex data room.
Tags are applied to documents and folders, much like Statuses, and are very useful for quickly finding items. A document or folder can have multiple Tags, as opposed to just a single Status. In the Search tab, you can enter a specific tag and all the documents in the project with that tag appear.
Tags can also be useful in pulling together all documents with certain tags into one location, regardless of the different folders they were uploaded to.


Comments
Comments offer another way to share information with groups in your project, and can be added to documents or folders. All comments are displayed in chronological order and contain the name of the author and a timestamp.

Comments can also allow for a dialogue between your team around a folder or document, similar to an internal Q&A. This conversation can be hidden from your guests if you wish (see image below).
Important notes about Comments
Comments do not trigger email notifications.
Comments are intended to communicate information directly in the project and currently cannot be exported to a report.

Tags and Comments can be turned on or off in the Settings tab under Options.