Symptom
The user does not see an Add Users or Add New Group button in the Groups & Users tab.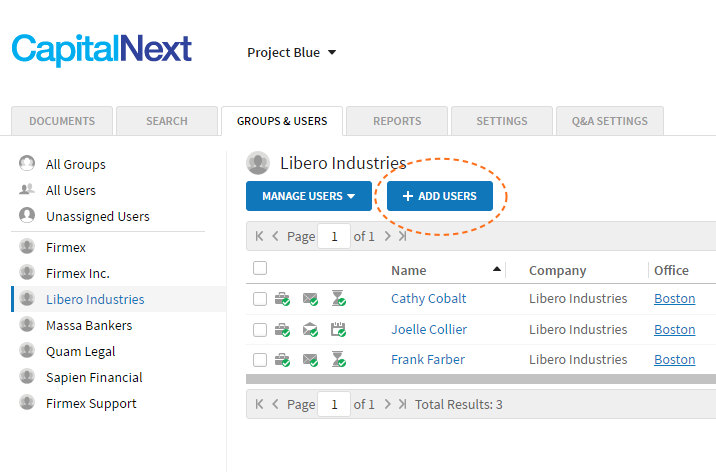 Cause
The user does not have permission to add groups or users to the project.
Solution
The project's Administrator – specifically, someone who can add users to the project – needs to give you permission to add groups and users to the project. Specifically, you need to request a Project Role of Administrator from this user. Contact Firmex Support if you are not sure who the project's Administrator is.
Related Resources
Support