What is the Firmex Viewer?
The Firmex Viewer is an in-browser viewer that enables the review of common document types without the need to install plug-ins or native software applications. The Viewer supports a wide variety of document protection options including a watermark, automatic document expiry, disabling of printing, and the copying of text.
The Firmex Viewer is especially helpful for users with tight security restrictions that prevent them from installing third-party plug-ins, and users using tablets and mobile devices. The Firmex Viewer speeds up the document review process, while keeping your documents secure.
Firmex Viewer Features
Preview Pane
The preview pane displays a preview of the document's pages. Click 'HIDE' to hide the pane.
View Controls
Controls that let you adjust the viewing size of the document. Zoom In and Out, Fit To Page, and view the document in its Full Size.


Action Toolbar
These actions will change depending on a user's permission. The available tools are Redaction, Download, Print, Search, and Explore Folder.


Document Details Pane
The document details pane displays information about the document. It also displays version information if applicable.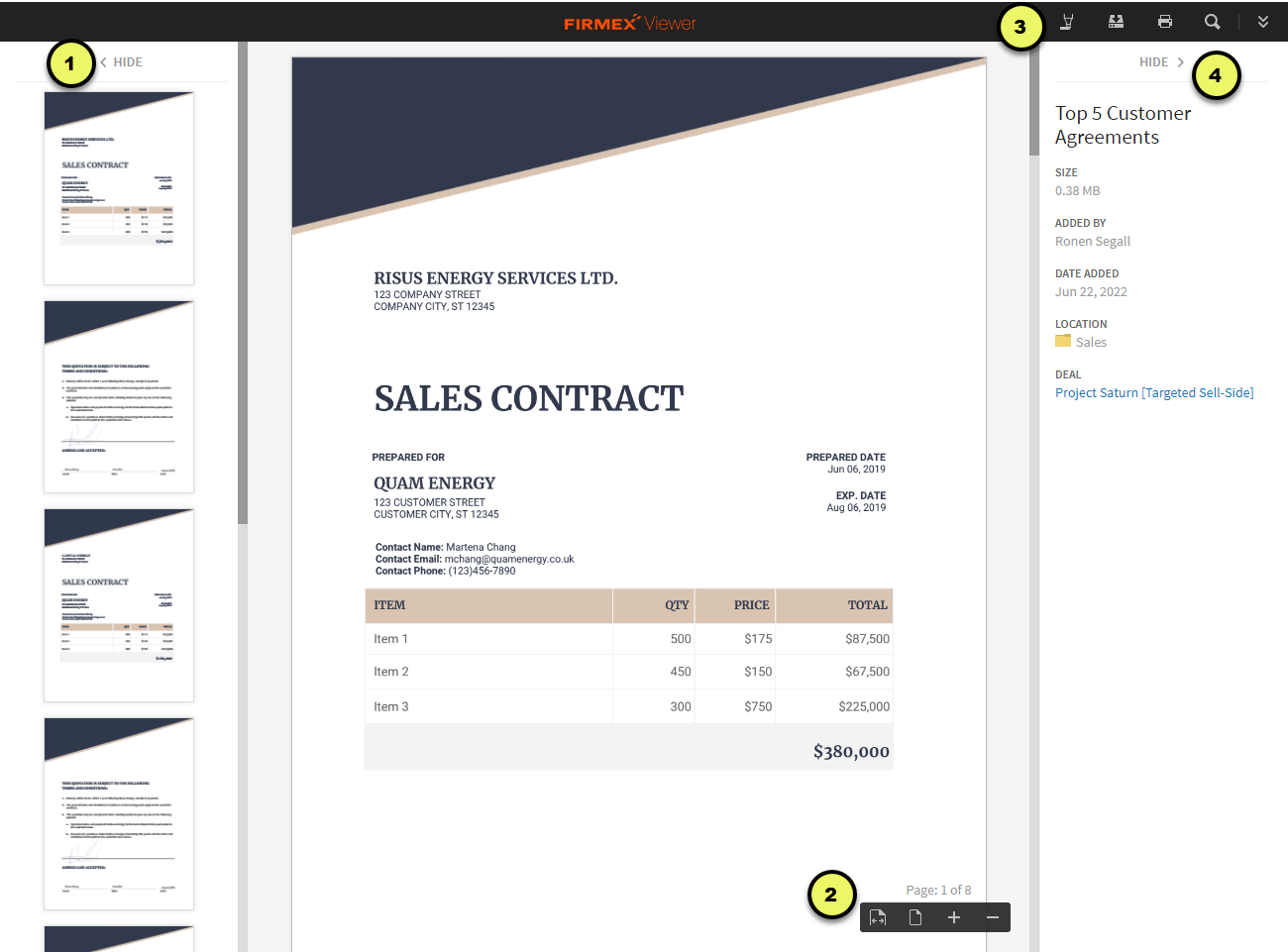 Related Resources