A Firmex site administrator may restrict user access to a Firmex site based on a user's IP address or range of IP addresses. Unless the user accesses the site from one of the defined IP addresses, the user will not be allowed into the Firmex site. Multiple IP addresses may be defined for each user, allowing access from multiple locations.
Note: An IP address is typically unique to one location. For example, a user's home computer typically has a single, unique IP address. A company typically has a small range of IP addresses. For that reason, restricting access by IP address implies restricting a user's access to a specific location.
To view a user's IP address
At the project level, the Log In Activity 'By User' report displays each user's IP address.
At the site level, the 'Log in Attempts' report displays each user's IP address.
To restrict a user's access by IP address
Log in to Firmex.
Click the Firmex logo, then click the Users tab.
Using the checkboxes to the left of the users' names, select the user or users whose access you would like to restrict by IP address. Once the users are selected click the Manage Users button and select Manage IP.
To restrict the selected users' access to an IP address or an IP address range, click the Users must use one of the following IP addresses radio button. Then, type in the IP address in the text field.
Separate values with a comma (e.g. 74.125.226.52, 74.125.226.53).
Enter a range of IP addresses using a dash (e.g. 74.125.226.50-74.125.226.60).
Click the Okay button to save your changes.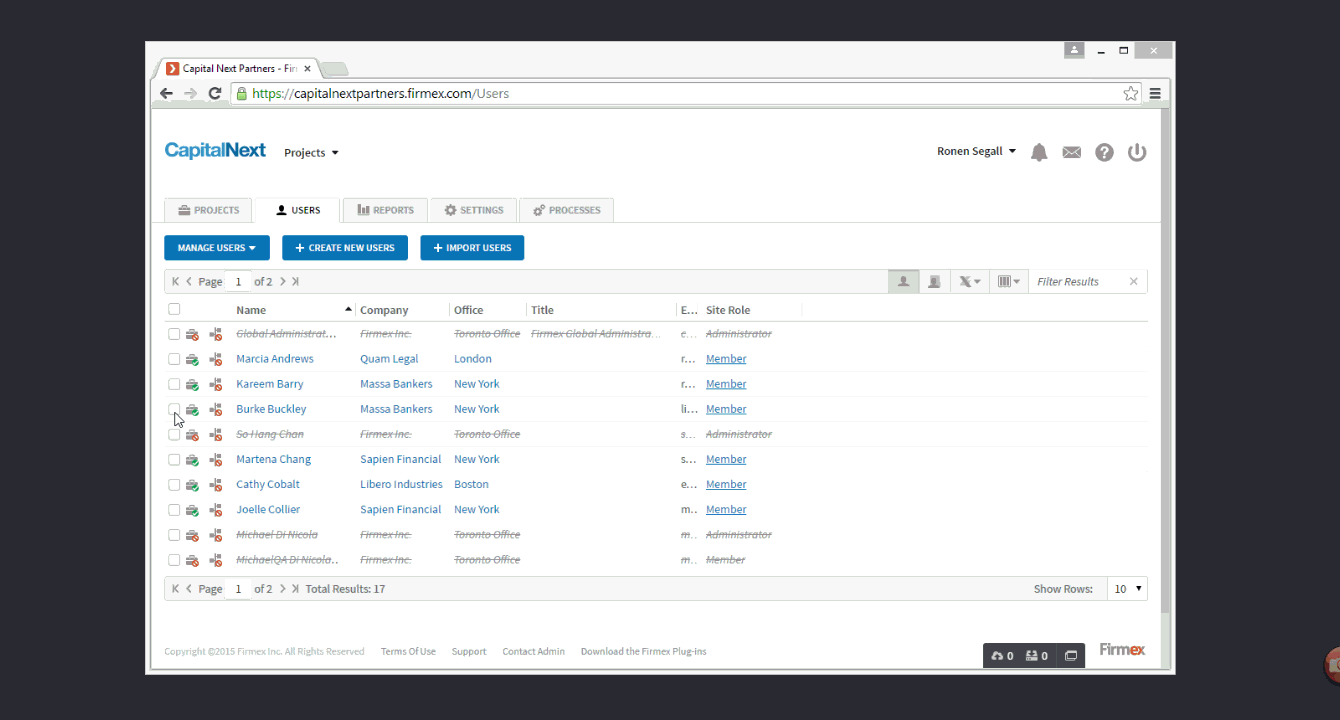 Related Resources
Support