Symptom
In step 2 of the add user wizard, you are not able to change the Project Role or Default Content Role for users.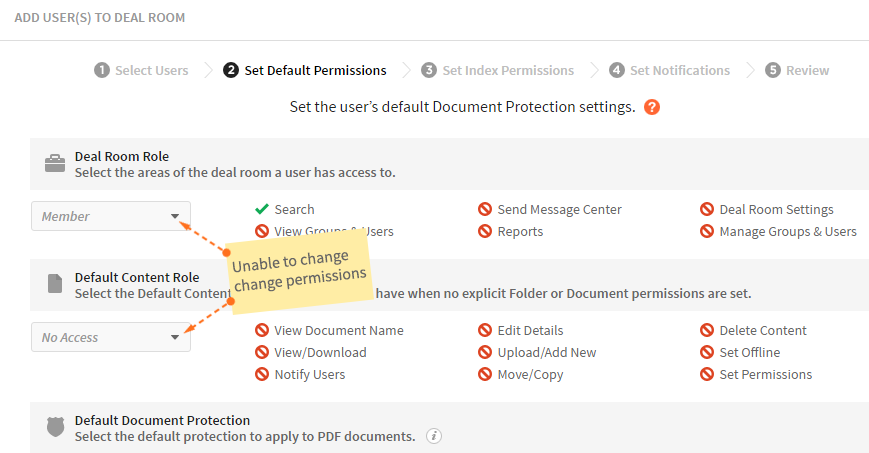 Cause
You are working in a groups migrated project and you haven't chosen a group to add the user to.
Solution
First, choose the group you'd like to add the user to, then choose Add User.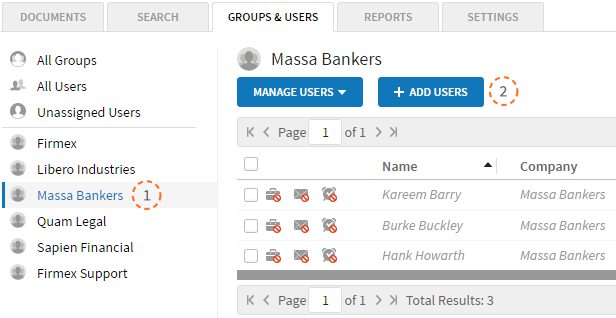 If there isn't an appropriate group for the new users, you can create a new group for them by clicking All Groups and Add New Group.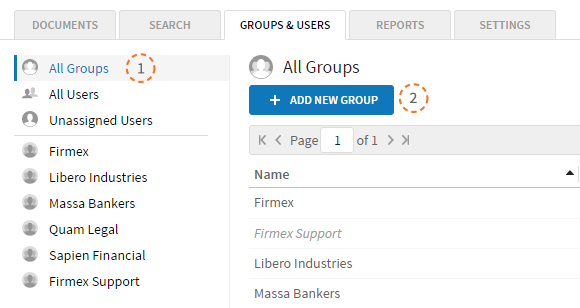 If you've added users without choosing a group, you'll find them in Unassigned Users. Unassigned Users are always set to a content role of No Access. In order for them to see content in a data room, they will need to be added to a group. To do so, check the boxes next to the unassigned users, choose Manage Users > Move Between Groups.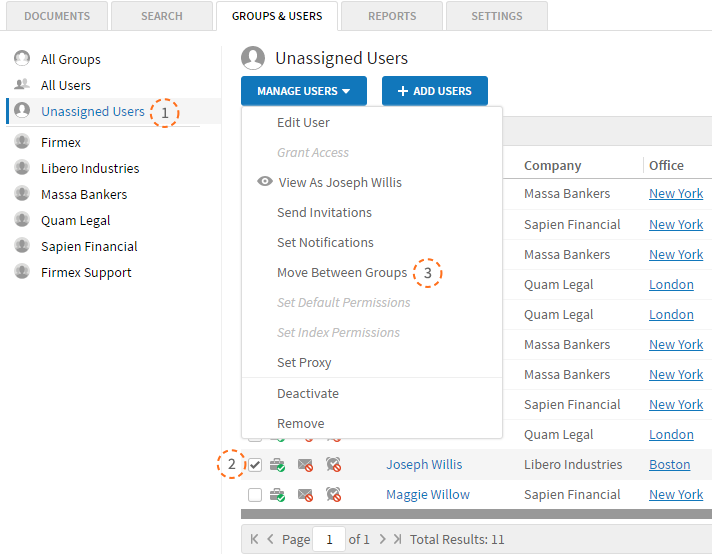 Related Resources