While attempting to log in, you are prompted with the message stating "User credentials are invalid".
Your email address and\or password has been entered incorrectly, or your browser may be auto-entering an incorrect password.
Ensure you are entering your email address and password correctly
Make sure that you are using the email address that the invitation or password reset email was sent to. Try copying and pasting the temporary password provided, rather than typing it in, making sure to pay special attention to spaces before and after the password.
Go to the project's login page (e.g. http://companyName.firmex.com).
Click Reset / Forgot Password.
Enter the user's email address and click Reset Password.
Admin note: To retrieve a user's email address, click the user's name in the Groups & Users tab.
The password reset will be sent to the email you entered.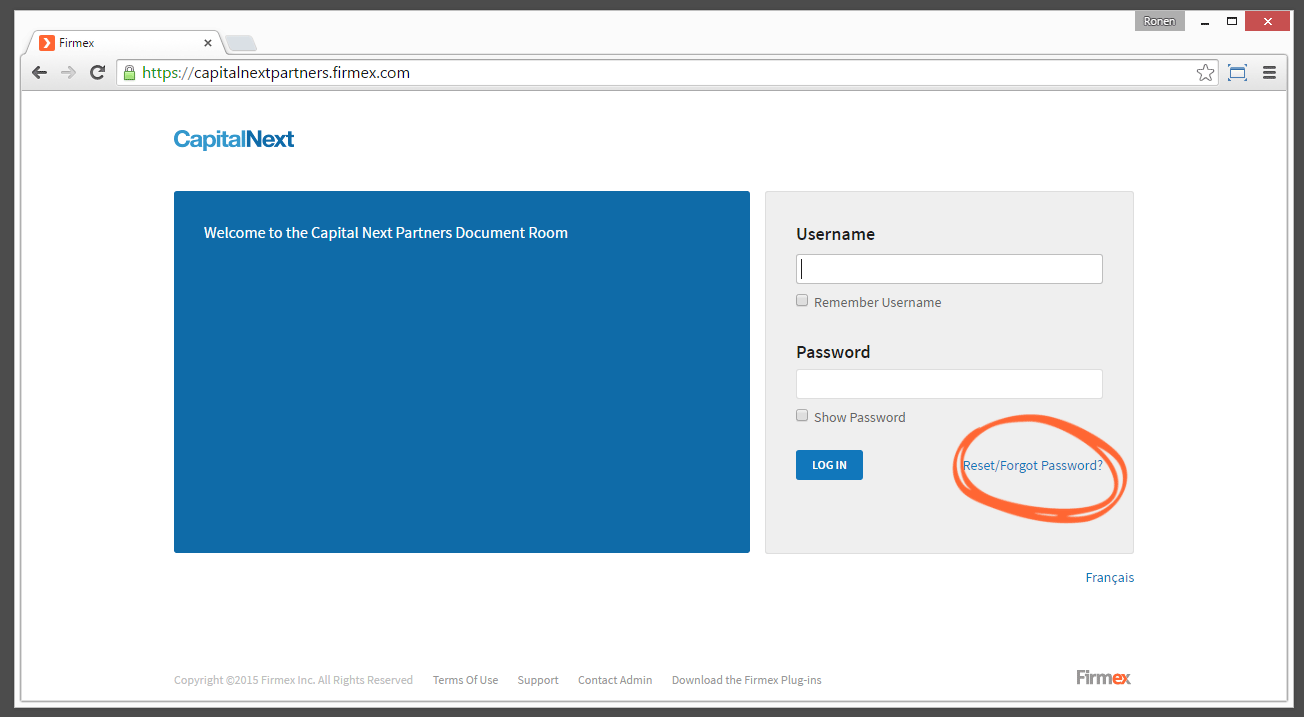 Related Resources
Support