While attempting to log in, you are prompted with the message stating "User credentials are invalid".
Your email address and\or password has been entered incorrectly, or your browser may be auto-entering an incorrect password.
Ensure you are entering your email address and password correctly
Make sure that you are using the email address that the invitation or password reset email was sent to. Try copying and pasting the temporary password provided, rather than typing it in, making sure to pay special attention to spaces before and after the password.
Go to the project's login page

 

Login pages can be found at login.firmex.com or using your own unique site URL (e.g. http://companyName.firmex.com).

Click Reset / Forgot Password.
Enter the user's email address and click Reset Password.
The password reset will be sent to the email you entered.
Once you have reset your own, or a user's password this password must be used to access all Firmex VDR sites that account has access to.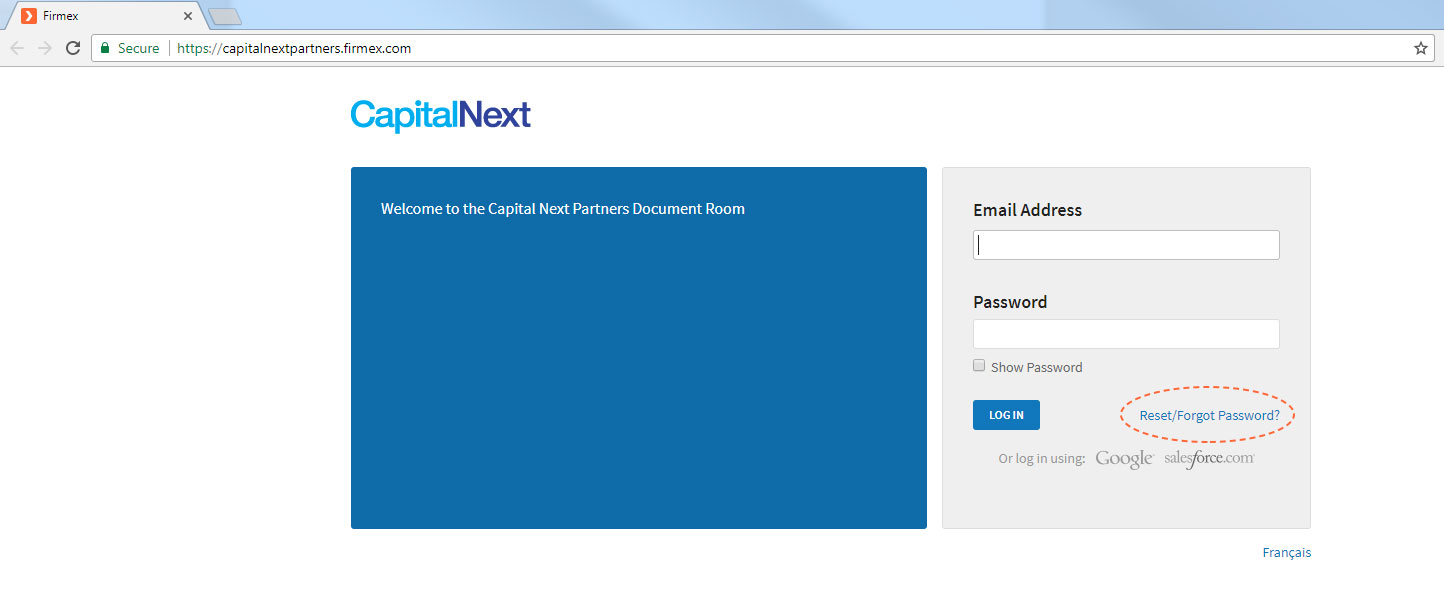 (From a unique Firmex VDR address)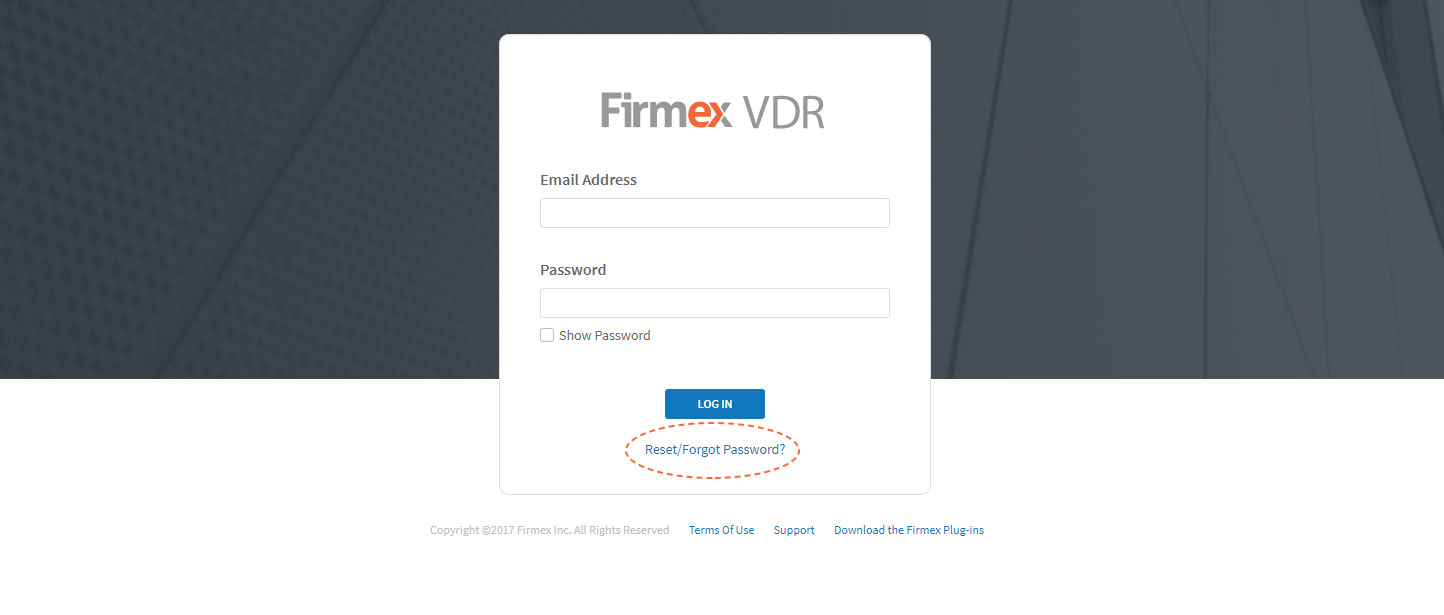 (From login.firmex.com)
Related Resources
Support